SANCTUARY RETREAT
Saturday 25th November or 9th December between 11am and 3pm
At Trini Yoga, Swallowfield
Join us for our Sanctuary Retreat as we support you to cocoon for the winter months. Connect with other women and yourself as we share a beautiful cacao ceremony and show ourselves some love.
Our Sanctuary Retreat will include:
✨A gentle Pilates Class
✨Cacao Ceremony
✨
You'll receive a goody bag that includes samples of all the essential oils and other goodies
The investment for the day is £75.
Places are limited to 12 people so please contact us ASAP to avoid missing out. We will request a £25 non refundable deposit with the remainder due by the Monday before the retreat. Cancellations after the Monday before the will not receive a refund unless we can fill your space.
EARLY BIRD OFFER
If you book your space and pay your deposit early, we are offering you a £10 discount, making the day £65!
To take advantage of this offer these are the dates you need to book by:
✨For 25th November book by 25th October
✨For 9th December book by 9th November
LUNCH
Would you like to add a delicious, nutritious lunch to your booking? The
Clean meal co
will make us buddha bowl style salad bowls
There are two options:
Vegan £6
Non-vegan £7
Please let me know when you book if you would like us to order lunch for you, and if so if you have any dietary requirements.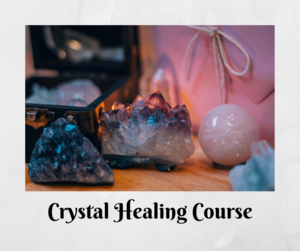 CRYSTAL HEALING WORKSHOP
Crystals have been used for thousands of years for ceremonial purposes, in rituals, to generate energy, adorned to create peace & wellness, to improve communications and of course bonding between individuals.

This workshop has been designed for those who are developing an interest and awareness in crystals and their healing properties.

We will cover –
•How crystals are formed
•How to choose them
•How to cleanse them
•How to programme them
•How to listen and tune in to them
•How to use them for healing

You will also have the opportunity to feel for yourself the special properties of the crystals and how the properties may be beneficial to you.

Investment is £125 including your own set of Crystals to take home.

Contact me for dates.
ESSENTIAL OIL WORKSHOPS
Essential oil workshops which bring together energy healing and the beautiful doTERRA essential oils -

✨Essential Oils and Meditation/Breathwork
✨Essential Oils and Chakra Balancing (includes a reiki healing session)
✨Essential Oils and Moon Magick (includes Moon Phases visualisation, meditation, journaling)

Each workshop has a bespoke set of oils for us to explore and I will show you how to incorporate them into your daily routines, then we will focus on our energy to support our physical and emotional wellbeing.

We will explore how to use the oils, aromatically and topically for example.

Each workshop is approx. 2 hours long and the investment is £50

There will be an opportunity for you to purchase the oils should you wish to and a host of freebies to support you on your oily journey, so you feel confident in using these powerful yet gentle gifts of the earth to support your holistic wellbeing.

Please contact me directly if you would like to join me.
The workshops are ideally limited to small numbers per session so you have optimum time to explore the oils and the energy modality you choose to attend.