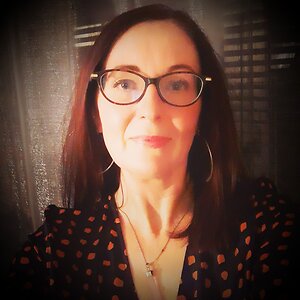 Hello!
My belief is treating you holistically is the only way to truly take care of your well-being. Therefore, taking in to consideration your emotional and spiritual needs, as well as just physical.

My background is in the public sector, which I worked in for over 15 years, with children and families who had multiple complex needs and vulnerabilities.
I have always had an interest in holistic health and healing and I am now fortunate enough to turn this passion in to a career as a Reflexologist and Holistic Therapist.
As a busy Mum of 2 children I appreciate the multiple demands on us and feel so strongly about working with and empowering women to be in tune with their mind, body and soul to support their overall well-being.

My qualifications include -

VTCT Level 3 Reflexology
Hot Stone Reflexology
Reflexology for pre-conception, pregnancy and natural birth
AromaReflex
Reiki Master
Aromatherapy & Advanced Aromatherapy
Symphony of the Cells
Aromatherapy and Massage
AromaTouch technique
VTCT Indian Head Massage
Stress Management with Bach Flower Essences
Ongoing training doTERRA essential oils
Business Coaching
Crystal healing
NLP Practitioner
EFT (Emotional Freedom Technique) Practitioner

Conveniently based centrally in Wokingham.
Just Click here! for directions to Rainbow Bright Therapies

I look forward to working with you and being part of your well-being journey.
Louise x



Click here!






Cancellation Policy
As I am sure you can appreciate my time is my business and late cancellations and no shows affect this.
Therefore please ensure you provide 24 hours notice if you need cancel your appointment or a cancellation fee of 50% will be charged.